Do you suffer either of Dry Eyes, Blepharitis MGD, Computer Vision Syndrome (CVS) and Demodex Infestation?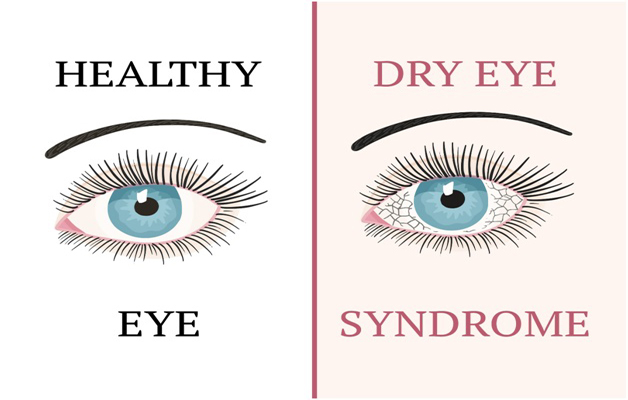 The skin around the eyes or the eye contour is the most sensitive part of the eye, as well as the body. Your 'windows to the world' are exposed directly to the external environment. You have to protect your eyes from the dust, pollution, exudation, oil, allergens, debris, bacteria & demodex with regular eye hygiene. Establishing a regular eyecare routine with Oculeaf eyelid Wipes will keep your eyes clean and prevent infections, such as Blepharitis, Dry Eye, MGD, CVS etc.
Why daily eye cleaning routine with Oculeaf is a must
Manage and prevent Blepharitis- Regular cleaning with Oculeaf prevents Blepharitis, which leads to dry eye syndrome. TTO (Tea tree Oil) has been scientifically proven to be the best natural care for Blepharitis. When there is an accumulation of dead or dry skin on your eyelid, it causes itching, red eyes and swollen lids. You also feel that there is something in your eyes even though there isn't! Does this sound familiar – if so, you are suffering from Blepharitis which can be easily prevented by using eyelid wipes formulated with tea tree oil.
Helps to prevent and manage Demodex infestation- Unknown to you, dust mites known as Demodex mites reside on the eyelids and eyebrows, which causes infections. These pesky mites can be cleaned by Oculeaf Eyelid Wipes, which are so gentle that you can use them every day.
Saves from dry eye and computer vision syndrome- Dry eyes and computer vision syndrome are two extremely common eye problems which are due to staring at computer screens all day. Similarly, conditions like Meibomitis, MGD, and a host of other eye diseases/infections can be easily prevented/managed by wiping the eyes with Oculeaf wipes.
Oculeaf Eyelid Wipes are better remedy to prevent and manage eye diseases/disorders
You have to be very gentle while cleaning your eyes, as the skin surrounding your eyes is the thinnest in the body. It is a contradiction because your eyes, though soft and sensitive, are also quite tough.
Features of Oculeaf eyelid wipes
Pre-moistened with tea tree oil –So why should you use Oculeaf eyelid wipes? Well, because it is formulated using Tea Tree Oil (TTO)as one of the main ingredients. According to a study by Hyun Koo, Tae Hyung Kim, Kyoung Woo Kim, Sung Wook Wee, Yeoun Sook Chun and Jae Chan Kim, cleaning the eyes with Tea Tree Oil based scrubs/wipes managed Demodex infestation and improved subjective ocular discomforts. In fact, there are many studies which have revealed that TTO is one of the best natural killers of bacteria and mites, from the eyes and face.
Free from Alcohol, Parabens, Fragrance & SLS – Oculeaf Eyelid wipes are free from all harmful chemicals, making it safest for daily use. It removes eye exudates, dust, mites and bacteria.
Contains natural moisturizer which hydrates and lubricates – The natural moisturizers and TTO are anti-bacterial, anti-inflammatory and anti-fungal which keeps eyes hydrated and lubricated and protects from infections.
Enables smooth removal of eye makeup and eyelash extension use- You can use Oculeaf Eyelid Wipes to remove makeup easily as well as clean the eyes after removing eyelash extensions. Eye makeup if not removed completely can lead to eye infection. Eyelash extensions have latex/glue which if not removed completely may cause eyelashes to fall out.
How to use Oculeaf Eyelid Wipes
Step 1: Wash your hands and tightly close your eyes
Step 2: Gently clean your eyelids with a pre-moistened wipe from the center to the corner of your eyes. Repeat for the other eye contour too.
Step 3: Clean your face with Oculeaf wipes to remove and Demodex mites from cheeks.
Step 4: Do not rinse.
Use Oculeaf eyelid wipes twice a day for best results. Oculeaf is available in box containing 12 and 24 wipes' pre-moistened wipes, which you can carry around easily. Get instant relief from your dry eyes or eye irritation by wiping your eyelids, eyebrows and face with Oculeaf Eyelid Wipes.
For more information, visit www.waypham.com, and in case of severe problem do visit your ophthalmologist.